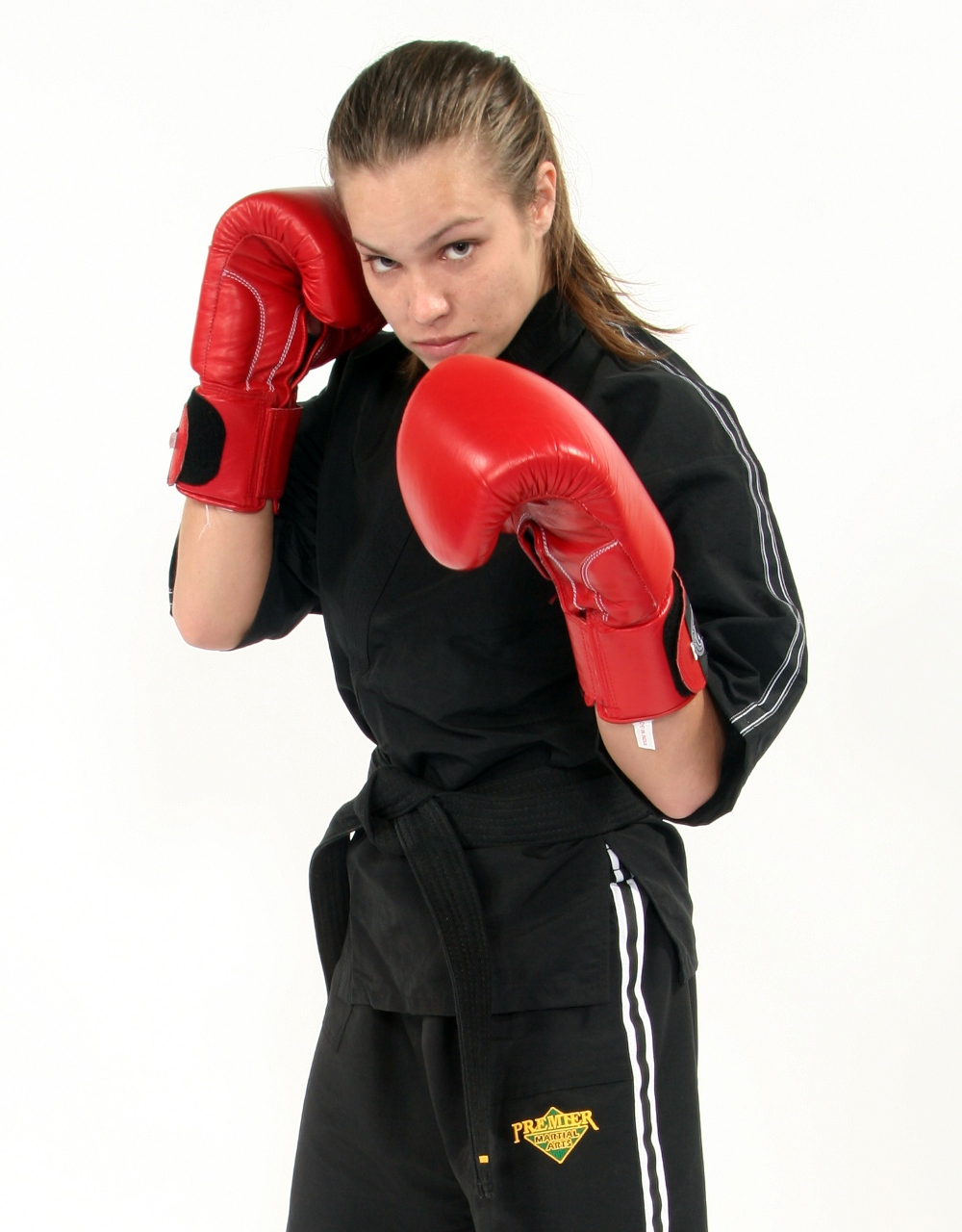 Teen Basic Training Program – Ages 13+


Our adult and teen program incorporates a combination of techniques found in four effective disciplines: Karate, Kickboxing, Submission Grappling and Kali to provide students with a realistic personal protection system for a modern world.

Premier "Masters Training"


An advanced curriculum that allows a student to begin learning the material needed for their advancement to first degree black belt. Curriculum includes: advanced weapons training of the samurai sword, kamas, competition weapons, and duel weapons training, advanced board breaking, competition level forms and sparring, advanced self defense of stick, knife, and hand gun, and advanced fighting and grappling training.

Teen Basic Training Program – Ages 13+


This is a thirty-six month program that teaches our students not only the basics of martial arts, but all of the techniques that are necessary to one day become a black belt. This curriculum teaches them all of the striking techniques, patterns, self defense techniques, basic weapons training (like the single stick, staff and nunchakus), sparring games and drills, re-breakable boards that are needed to become a black belt.

Leadership Training Program


Instructor training course that teaches the student the martial arts curriculum and teaching system to make them official assistant instructors of Premier Martial Arts™. The student would also learn advanced competition martial arts curriculum that would make them eligible for the Premier Martial Arts™ demo team.
Get Our Schedule & Online Special
[contact-form-7 id="1862″ title="Teen Program Contact"]